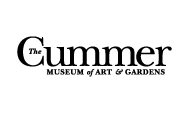 Publisher:
Cummer Museum of Art and Gardens
cloth, 126 pp., $39.00
A gorgeous collection of archival and contemporary photos by the accomplished photographer Mick Hales salutes the beauty of the gardens created for two prominent lumber businessmen at their residences on the banks of St. Johns River in Jacksonville, Florida. These illustrations document the changes that occurred from the 1920s to the gardens' recent restorations, which aim to bring back their splendor. The text by Judith B. Tankard relates the histories of the Cummer families, the gardens, and their designers. She provides a sympathetic verbal portrait of the men and especially the women who had the vision for the magical transformation of the grounds.
Unfortunately, her report on the work of renowned designer Ossian Cole Simonds (1855–1931), who prepared the general planting plan for the site, is disappointing. Tankard's brief biography of Simonds lacks information about his noteworthy credentials and honors, as well as his significant contributions in the field of landscape design, leaving an enduring legacy as the advocate of the "garden cemetery" and the "Father of the Prairie School of Landscape Gardening. " The author's declaration that the older Simonds "undoubtedly came under the influence of the young Frank Lloyd Wright" needs documentation.
— Marilyn K. Alaimo, garden writer and volunteer, Chicago Botanic Garden