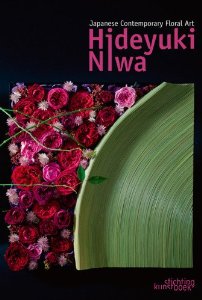 Cloth, 96 pp., $55.00

Trained in floral art in a vocational school in Japan, Hideyuki Niwa presents examples of his work in a series of photographs of designs for weddings and room decorations. His former teacher describes his strong points as having "delicate sensibility and near perfect hand techniques." Winner of awards at numerous exhibitions, Hideyuki continues to improve his craft at floral art demonstrations. This beautiful book provides an excellent introduction to this artist and his work.
- Marilyn K. Alaimo, garden writer and volunteer, Chicago Botanic Garden.