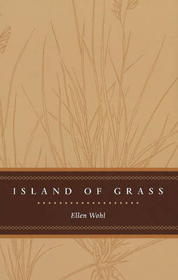 Publisher:
University Press of Colorado
cloth, 224 pp., $22.95
Geologist Ellen Wohl leads the reader on an exploration of a grassland preserve in Colorado, a remnant of the extensive prairie of central North America, which once covered roughly 40 percent of the continental United States as well as portions of Canada. Beginning with the geology and climate conditions of the region, she examines the ecosystem that supports both plants and animals, focusing on the ecological islands formed when the surrounding landscape is disrupted by agriculture and habitation. In a discursive literary style, Wohl reports in greater detail on the short grass community and its inhabitants through the seasons. Illustrated with photographs, maps, and drawings depicting the region's landscape and animal life, this book is stimulating and informative, providing an excellent overview of a significant American ecosystem.
— Marilyn K. Alaimo, garden writer and volunteer, Chicago Botanic Garden