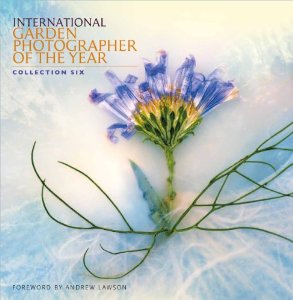 Publisher:
Royal Botanic Gardens, Kew
Paper, 162 pp., $30.00.

This collection of photographs from an international competition contains images celebrating the green planet. The categories included wildflower landscapes, wildlife in the garden, the beauty of plants, greening the city, the bountiful Earth, beautiful gardens, breathing spaces, trees, woods, and forests. There are separate categories for adults and young garden photographers. Portfolios and photo projects receive separate consideration. These categories attracted significant international interest, as reflected by the number of entries from around the world. Each photo includes the name of the photographer, specific locale, and individual commentary on the work including technical details about the photograph. The individual selected as International Garden Photographer of the Year, Dennis Frates of Oregon, provides extensive information about his prize-winning work.
- Marilyn K. Alaimo, garden writer and volunteer, Chicago Botanic Garden.