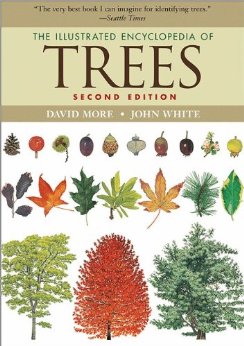 Publisher:
Princeton University Press
Second edition, cloth, 832 pp., $49.95

This illustrated reference to nearly 2,000 tree species and cultivars found in North America and Western Europe is notable for its beauty and its informative text by distinguished tree authorities. Artist David More painted deciduous trees in silhouette, full leaf, and winter color; these portraits successfully capture the color of foliage and shape of leaf or needle, in addition to the texture and use of its wood. Beginning with Ginkgo biloba, the only surviving plant order of Ginkgoales, dendrologist John White describes the features of both native and introduced species. A particularly helpful piece of information for arborists, gardeners, nurserymen, and landscape designers is the introduction, which contains a listing of trees for problem sites and special needs, such as foliage color, streetscapes, and suitability of soils. The text in the directory lists essential information on form, hardiness, planting, and care of trees. The author and artist best describe this guide as "primarily a book for pleasure—far from a botanical text-book."
- Marilyn K. Alaimo, garden writer and volunteer, Chicago Botanic Garden.