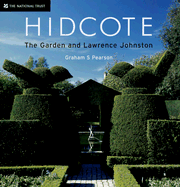 Publisher:
National Trust (distributed by Trafalgar Square, Chicago)
cloth, 160 pp., $39.95
Described as the "finest small garden in Britain" by garden authorities, Hidcote, the ten-acre legacy of its owner/designer Lawrence Johnston, became in 1948 the first garden accepted by the British National Trust. Commemorating the hundred-year history of the site, this text is divided into two parts: the story of the property by Graham Pearson and its design by Anna Pavord. From his meticulous research, Pearson traces the background of the owner and the garden, providing facts and occasional anecdotal evidence in his chronicle. The collection of old photographs, particularly those from a 1930 edition of Country Life, compared with contemporary views of the same scenery, offers readers the opportunity to see how with age, Hidcote has become even more beautiful than when first designed. In her remarks, the popular garden writer Anna Pavord captures the essence of each garden section in her illuminating visual tour of this, the most popular small garden of the National Trust.
— Marilyn K. Alaimo, garden writer and volunteer, Chicago Botanic Garden