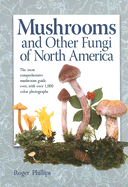 paper, 334 p., $30.00
The perspective of The Herbalist's Way is grounded in ancient traditions in which the natural world, not the pharmacy or hospital, was the source of healing. This perspective focuses on the use of herbs to promote health on an ongoing basis rather than taking medicines when a problem occurs. The authors, practicing community herbalists in northern New Hampshire, offer their experience and knowledge to would-be herbalists in this book.
The first chapters explore traditional healing practices and their continuation today, even as medicine is controlled by government agencies and professional associations. Many methods of developing expertise in the traditional uses of healing plants are discussed. Chapters on growing and storing herbs and on making herbal healing products (tinctures, salves, and infusions) provide practical guidance. Information on specific plants is limited in these sections, but many works are referenced. The narrative is interspersed with profiles of herbalists and examples of herbal practice around the world, making the book eminently browsable.
Anyone interested in becoming a herbalist will find this work a valuable guide to the philosophy, spirituality, and legality of advising individuals on the use of healing plants.
— Mary Borecki, master gardener, Chicago Botanic Garden