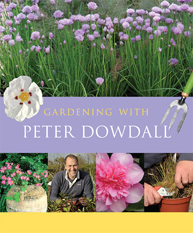 Publisher:
Atrium, an imprint of Cork University Press
Cloth, 181 pp., $34.95
British television gardening expert Peter Dowdall offers valuable information to the novice gardener on the principles and techniques of plant selection, installation, and maintenance. As a garden center owner, the author has well-grounded knowledge of the subject. Dowdall discusses the fundamentals of gardening, offering special tips on planting; pruning; plant texture, color, and contrast, and much more. Unfortunately, some of the plants he mentions are not suitable or available on this side of the Atlantic.
— Marilyn K. Alaimo, garden writer and volunteer, Chicago Botanic Garden