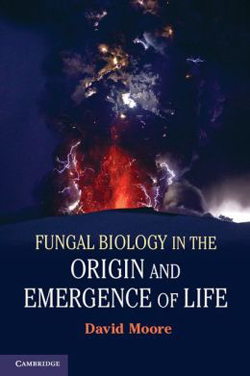 Publisher:
Cambridge University Press
Paper, 231 pp., $42.99.

Why are fungi ignored when theorists ponder the origins of life on Earth? This book provides a refreshing mycological perspective on this fascinating question. Common theories in high-school textbooks feature a primeval soup, perhaps even with references to Harold Urey and Stanley Miller's experiments at the University Chicago decades ago. Instead, Moore posits that life may have started in biofilms billions of years ago, a product of aerosols, storms, volcanoes, rain, and dashes of other ingredients. Moore presents well-supported arguments for the origin and emergence of life on this planet. This quite accessible book will change many a mind on this topic. —Adele Kleine, garden writer and volunteer, Chicago Botanic Garden.