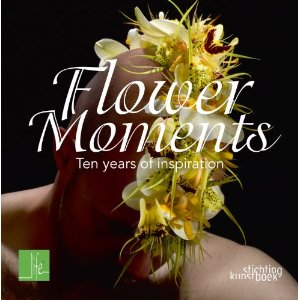 paper, 240 pp., $55.00
For anyone who loves flowers, flower arrangements, and modern poetic interpretations of flowers, this is the book for you. Composed by three young men, Per, Tomas, and Max, this book brings together their refreshing efforts in floral design with attractive photographs and an appealing layout. There is a great vitality to their work, as displayed in this volume.
Since winning the World Cup in 2002, this group has been trying to change the world of floral design. In the United States, they have appeared at the Philadelphia Flower Show, Art in Bloom in Boston, and an AIFD symposium in Palm Desert, Calif. In addition, they have traveled to China, South Korea, Singapore, New Zealand, and other countries. Flower Moments covers a decade of demonstrations, usually given for professional groups worldwide, with a short introduction to each country plus philosophical thoughts about flowers.
— Adele Kleine, garden writer and volunteer, Chicago Botanic Garden