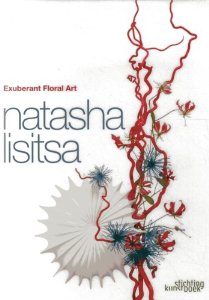 Cloth, 96 pp., $52.50.

The floral artist Natasha Lisitsa declares "My floral design is intuitive and my construction techniques transparent. I draw inspiration from the movement and clean lines of Ikebana, and add to this foundation a passion for exuberant colors and materials."  This series of photographs expresses her theory of design: the work is inventive, colorful, and inspirational. This work will introduce Lisitsa to a new and appreciative audience, and in turn inspire many to experiment in creative and different ways.
- Marilyn K. Alaimo, garden writer and volunteer, Chicago Botanic Garden.