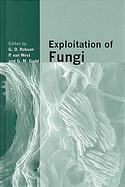 Publisher:
Cambridge University Press
decorated boards, 345 pp., $150.00
In Volume 26 of the British Mycological Society Symposium Series, the distinguished editors have brought together a collection of reviews of current research on mycology from international experts on fungal biology. As the contributors point out, recent remarkable progress in molecular genetics has made possible tremendous advances in the utilization of fungi for commercial purposes, such as for pharmaceuticals, pest control, and remedial purposes in soil environments. This summary of current research will be of interest to a broad range of scientists, especially those in the field of mycology.
— Marilyn K. Alaimo, garden writer and volunteer, Chicago Botanic Garden