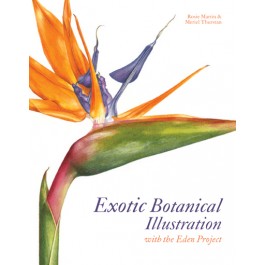 cloth, 143 pp., $29.95
Award-winning British artists Rosie Martin and Meriel Thurstan are recognized internationally in the field of botanical art, for both the quality of their work and their ability to communicate the principles of illustration through their courses, lectures, drawings, and writings. They capture the magic of the world's exotic flora in this fascinating guide to plant illustration. The book provides both beginners and advanced students with guidance on all levels. Starting with the basics, the artists provide tips on setting up a space as a studio; selecting a suitable subject; composition; color; and other valuable advice. The commentary that accompanies the colorful drawings in this book provides readers not only with instructions on drawing but also with information to critique their own work.
— Marilyn K. Alaimo, garden writer and volunteer, Chicago Botanic Garden.