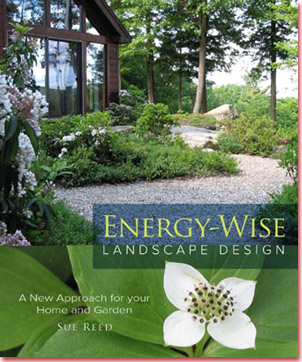 Paper, 293 pp., $29.95
Canadian landscape architect Sue Reed gives practical advice on lowering energy use through careful design of the landscape and placement of structures. The text is principally focused on how to make a house more comfortable through wise design; methods to save energy in the landscape itself; energy–saving maintenance routines and small ways to generate energy in the landscape; and, last, energy–efficient lighting. She relates principles involved in "understanding nature's processes" in the sun and wind factors; this consists of where to place plantings in the landscape for the greatest control over environmental factors. This book is highly recommended for its sound environmental guidance.
— Marilyn K. Alaimo, garden writer and volunteer, Chicago Botanic Garden.