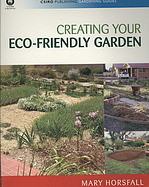 Publisher:
CSIRO Publishing (distributed in U.S. by Stylus Publishing, Herndon, Va.)
paper, 158 pp., $35.00
Australian garden writer Mary Horsfall shares her experiences in developing an environmentally friendly landscape on a suburban site in north-central Victoria. Although garden styles and native plants may differ significantly from those on the North American continent, her guide is full of practical advice for gardeners everywhere. She emphasizes the importance of encouraging biodiversity and directs the reader into planning and planting in order to attract wildlife. The text includes tips on obtaining plants; soil preparation and construction; the best time to plant; alternatives in irrigation and drought protection; and, finally, safe methods of disease and pest control. A useful glossary, a listing of drought-tolerant plants, and full color illustrations coordinated with instructions are appealing features in this publication.
— Marilyn K. Alaimo, garden writer and volunteer, Chicago Botanic Garden