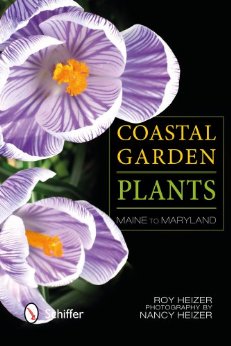 Paper, 160 pp., $24.99

Roy Heizer, a certified plant professional, also teaches and lectures on folklore and gardening, and guides tours in Winston-Salem. Along with his photographer wife, Nancy, who  produced all the gorgeous pictures, he has put together a charming guide to 120 plants found along the East coast. Along with the detailed botanical information, Heizer has also included folklore, mythology, and historical stories about these plants. The legend of the Colorado blue spruce, for example, is especially charming. Who would imagine that the massive Amur cork tree, technically an herb, is a close relative of rue. The index of common plant names is helpful. This is a beautiful, informative, and handy reference book.
- Joan Richards, volunteer, Chicago Botanic Garden.