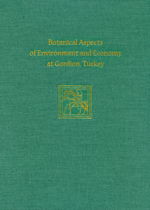 Publisher:
University of Pennsylvania Museum of Archaeology and Anthropology
cloth, 272 pp., $69.95
In this study of the archeobotanical remains found at the historic and archaeological site of Gordion in Turkey, historian and archeologist Naomi Miller has concerned herself with an assessment of remains of vegetation as they relate to the site's environment and ancient as well as recent cultures. She tells of her fieldwork and lab procedures; the collection and identification of materials for comprehensive data; the analysis of samples, which are illustrated; and finally, her interpretation of findings in a summary. This well-organized dissertation on Gordion archaeology, a subject of interest to classical scholars, researchers, and students, is heavily illustrated with tables and occasional drawings of specimens.
— Marilyn K. Alaimo, garden writer and volunteer, Chicago Botanic Garden