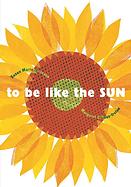 Publisher:
Harcourt, Inc., Children's Book Division
decorated boards, 32 pp., $16.00
Author Susan Swanson tells a delightful story of a child's first venture into gardening in this picture book for children, ages 3 to 7. Beginning with the planting of a sunflower seed, the story unfolds, as the seed becomes a tiny plant, which then grows and grows, finally topping its small gardener. Illustrated in vibrant colors by Margaret Chodos-Irvine,  the text explains some of the fundamentals of nature in a very poetic style.
— Marilyn K. Alaimo, garden writer and volunteer, Chicago Botanic Garden