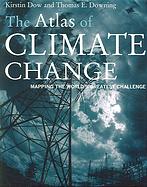 Publisher:
University of California Press
paper, 112 pp., $19.95
The apparent accelerated rate of climate change as well as its broad-reaching impact on global conditions are reflected in a series of interpretive reports that are mapped globally by the eminent environmentalists and geographers, Kirsten Dow and Thomas Downing. The text covers the signs and causes of this change, the anticipated consequences, the international responses to these challenges, and the political and individual endeavors to find solutions to these problems. The photographs, global mapping, relevant data, and reference materials provide essential facts for the individual reader to form an independent view of the problem.
— Marilyn K. Alaimo, garden writer and volunteer, Chicago Botanic Garden