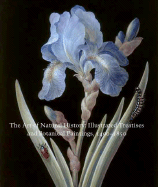 Publisher:
National Gallery of Art (distributed by Yale University Press, New Haven, Conn.)
cloth, 279 pp., $65.00
The importance of illustrations in broadcasting information is the subject of this academic volume, produced from a symposium sponsored by the Center for Advanced Study in the Visual Arts at the National Gallery. The authors of eleven essays relate how visual images in various contexts added significantly to the educational goals of manuscripts and books during the early modern period in England, Germany, Holland, Italy, and Spain. The diverse writings trace evolving natural history over the centuries from different perspectives; an increasing scientific approach suggests the close relationship between the artists and their technical, yet artistic, renderings. This work is an excellent overview of the significance of illustrations to a developing scientific discipline.
— Marilyn K. Alaimo, garden writer and volunteer, Chicago Botanic Garden