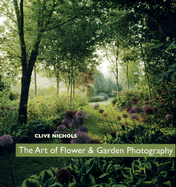 Publisher:
Argentum (distributed by Trafalgar Square, Chicago)
Paper, 160 pp., $24.95
Award-winning British photographer Clive Nichols shares his knowledge of artistic photography in this informative collection of his work. Using examples of his skills, he explains the importance of lighting and atmosphere; the impact of color; different methods of creating abstract compositions; how to capture the structure and beauty of a flower in portraits; the value of cropping and framing views; and much more. He provides tips on how to overcome problems; information on film types; and camera lens settings for each photograph. He also discusses advancements in photography through the use of digital images. This fabulous guide is highly recommended not only for the advice of a recognized artist, but also for the gorgeous, full-page photographs and stunning graphic design throughout the book.
— Marilyn K. Alaimo, garden writer and volunteer, Chicago Botanic Garden