Color theory states that orange radiates warmth and happiness by combining the energy and stimulation of red with the cheerfulness of yellow. This is a fit description for the harbingers of autumn's harvest, the seasonally evocative winter squash and pumpkins.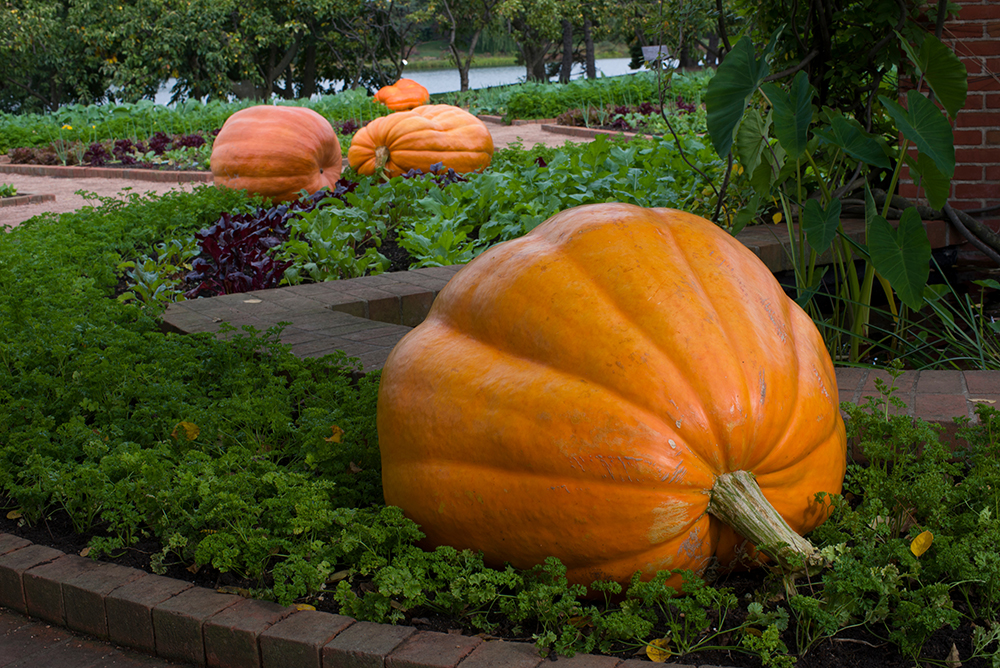 So visually compelling is the color-saturated rind of the world's largest fruit, and so heavy. All of this certainly explains what your fruit and vegetable team has witnessed in the Garden. There is pure joy as our visitors first glimpse the great pumpkins—ooohs and ahhhhs and squeals of delight, as folks of all ages decide how best to connect with the fruit: Is it real? Should I touch it? Should I sit on it? Hug it? Photograph it? People even talk to our anthropomorphic fruit.
But the giant pumpkins are just one part of the diverse Cucurbita garden art growing in the Fruit & Vegetable Garden this season. While they seem to be called "squash," "pumpkin," and "gourd" interchangeably, there is actually a science to identifying these cultivars, and pretty much everything called "pumpkin" is really a squash—although "pumpkin" is most commonly used to describe those distinctive orange orbs.
Cucurbita maxima are squash with softer rinds and flesh, growing on long vines with large, hairy leaves. Harder-skinned "winter squash" are typically Cucurbita moschata, including butternuts and acorn squash. They also have trailing vines and hairy leaves, but tougher flesh and rinds, and a ridged but still soft stem. Only Cucurbita pepo are considered true pumpkins, with tougher flesh and rinds, leaves that are downright prickly (not just hairy), and a woody five-sided stem.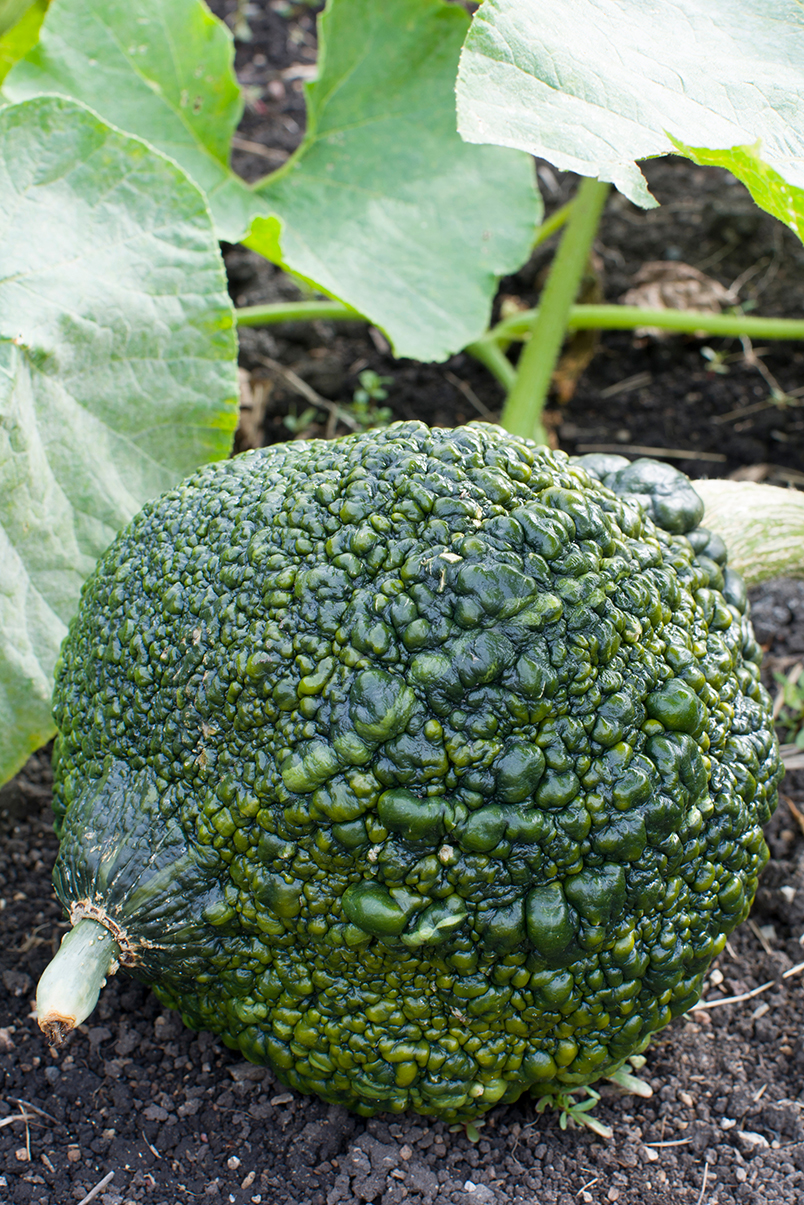 Cucurbita maxima 'Chicago's Warted' is an heirloom developed by Budlong Gardens of Chicago. It was introduced by Vaughan's Seed Store of Chicago in 1894. The 13-pound fruit are dusky olive green, and deeply wrinkled and warted with a classic hubbard squash teardrop shape. These gems have a fine-grained, sweet orange flesh. We planted ours way back at the end of May—perfect timing for this 110-day crop. The hubbards are versatile winter squash that can be eaten right after harvest, or stored until the flesh sweetens around the new year.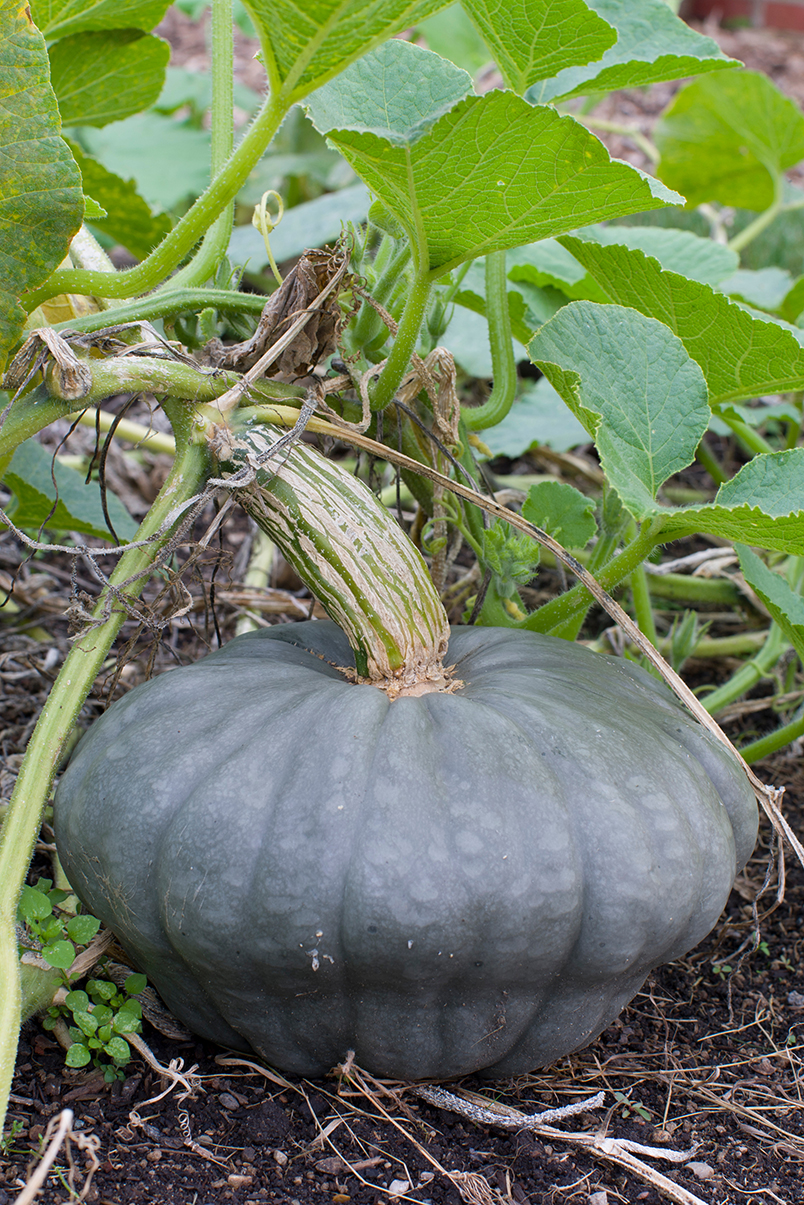 A member of the avant-garde Australian blue group of squash, Cucurbita maxima 'Queensland Blue' is not often seen growing in the field. While they hail from South America, the blue squash varietals grow equally as well in Australia (for which they are named) because of similar temperatures and length of growing season. We found the seed at Seed Saver's Exchange in Iowa. This is a bottle-green keeper that, if properly harvested and well-cured with a 4-inch "handle," will store for more than a year—maybe two. It is a fantastic eating-quality squash with smooth, rich, brilliant orange flesh.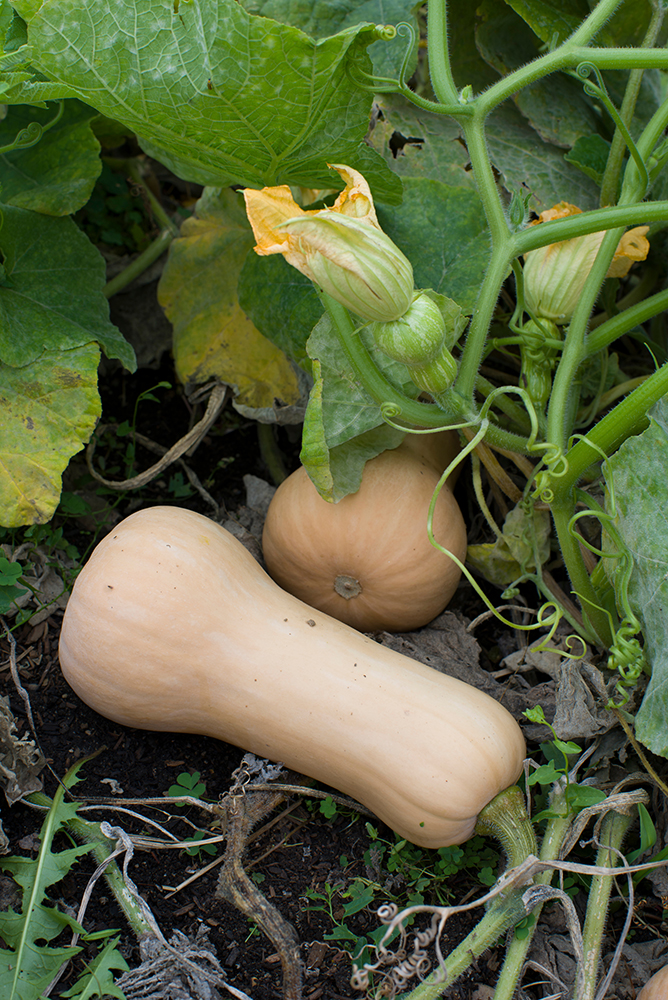 Cucurbita moschata 'Waltham' looks like a blocky, buff-colored peanut. We planted it in the warm soil of mid-June, which squash of this species prefer. Waltham butternut is a uniform producer that must be harvested before the slightest touch of frost.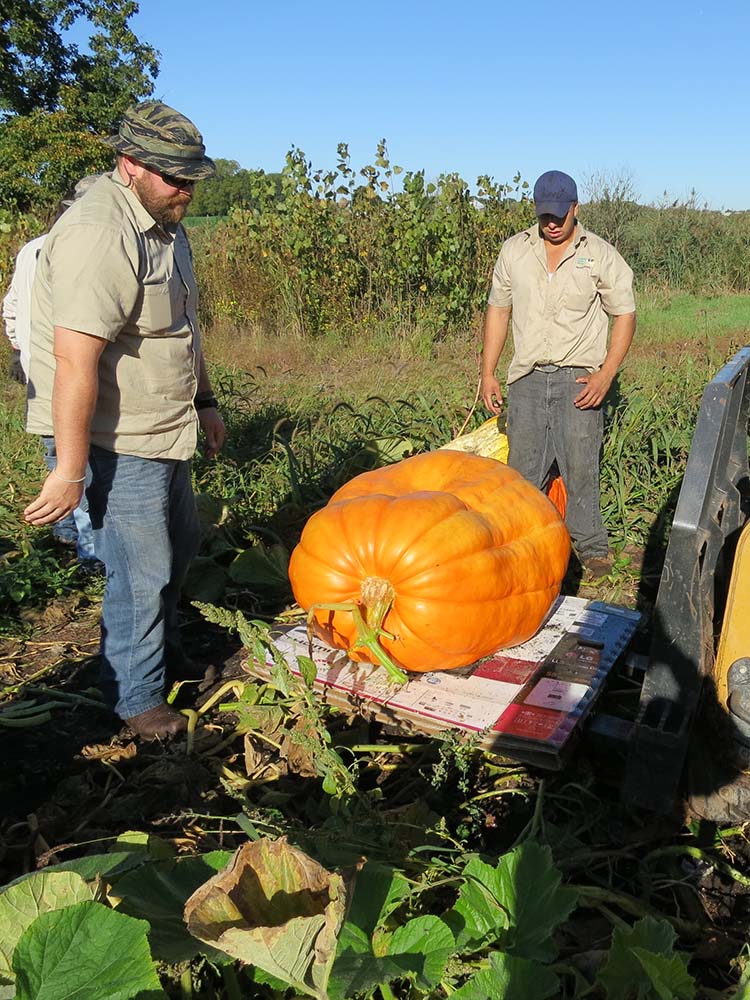 Make sure you have a forklift available before you think of growing Cucurbita maxima 'Atlantic Giant', which can easily grow in excess of 1,000 pounds. This squash that looks like a pumpkin surprisingly does not need much more room than the average pumpkin patch to grow, but organic compost can help boost its final size.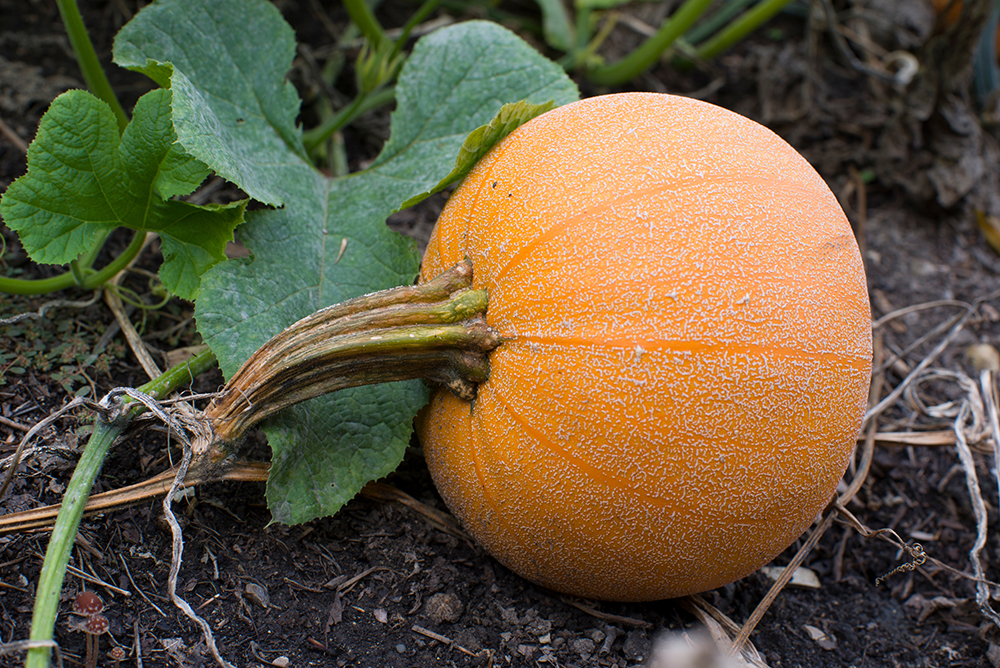 Cucurbita pepo 'Winter Luxury' is diminutive in stature but mighty in taste. The fine, rough netting around the shell is a distinguishing feature of this 1896 heirloom. This is the gold-standard pie pumpkin that can be eaten right out of the garden. It won't store as long as the other species.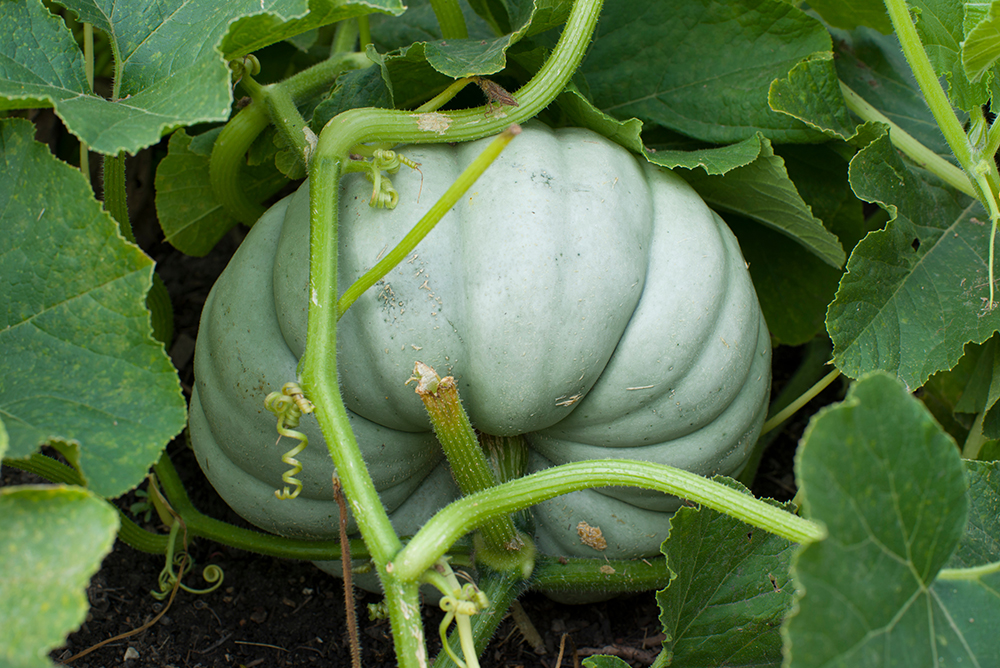 Cucurbita maxima 'Jarrahdale'—our second unusual Australian blue—is a deeply-grooved, slate-gray squash with dense, sweet, deep orange flesh and a thin skin.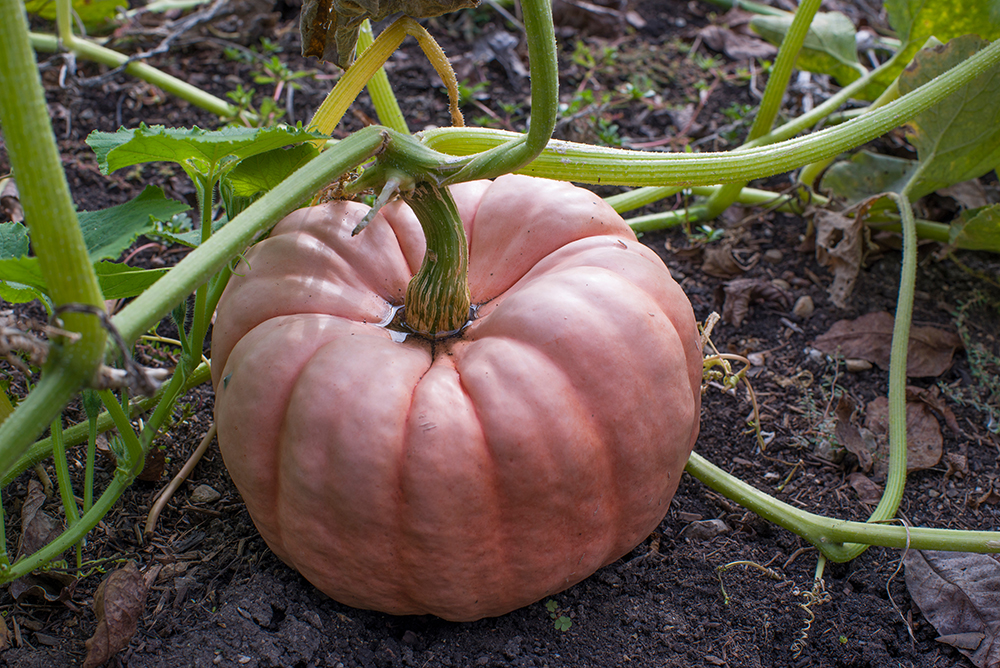 Cucurbita moschata 'Porcelain Doll' is a pink cheese pumpkin that has become the symbol of breast cancer awareness among pumpkin growers across America. Growing this decorative hybrid will ensure a donation to research is made.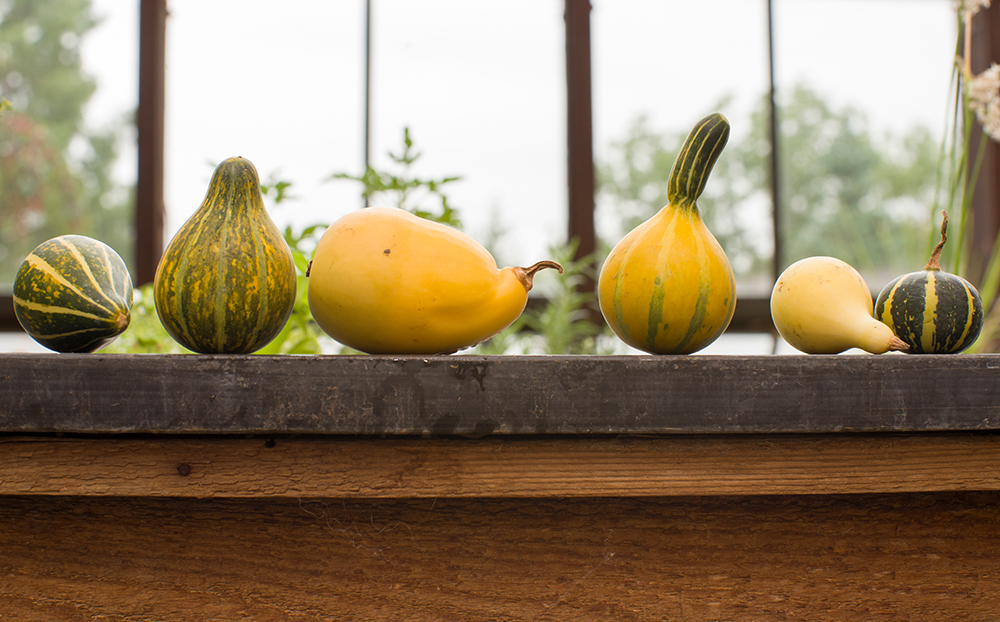 There are three basic types of gourds in the Cucurbitaceae, or squash family: Cucurbita (ornamental squash), Lagenaria (utilitarian gourds used for things like containers or birdhouses) and Luffa (vegetable sponge). These Cucurbita pepo 'Small Mixed' ornamental gourds are just pumpkin varieties with poor flesh quality—either too fibrous or too watery for eating—but with beautiful color and texture for use in fall arrangements. We grew these up on a trellis. They store better in a cool environment but can easily last indoors for seasonal holiday decorating.