After Hours Buzz
Thursday: August 8 & 22, 2019
6 – 8 p.m.
Chat with a Garden scientist over cocktails about cool research on pollinators as part of the Garden-wide program Bees & Beyond. Each evening includes a short talk with the scientist, assorted artisan cheese and fruit, mediterranean style vegetables and dips, sweets, and drinks.
Tickets in advance: $50/$55
Tickets day-of: $55/$60
Includes parking
Must be 21 or older to attend event; valid ID card must be shown.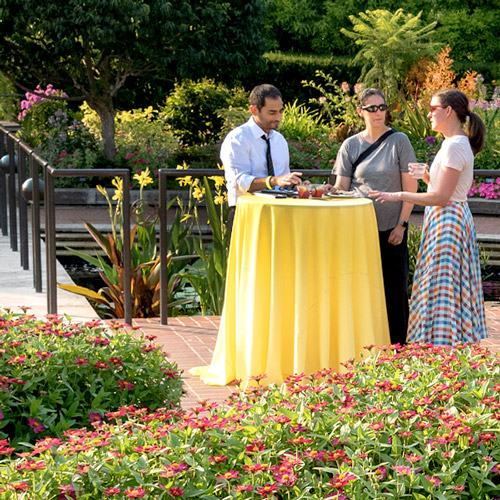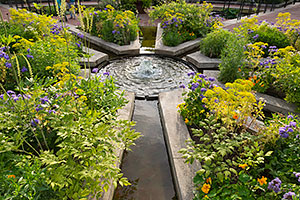 Garden Scientist: Jeremie Fant, Ph.D.
Location: Regenstein Fruit & Vegetable Garden 

In the British Museum, you can find a mural from 700 BCE that depicts a scene of Assyrian King Ashurnasirpal dipping the sacred date palm flower into a bag of pollen, a symbol of him blessing his civilization. What is amazing about this scene is that it shows that farmers were aware of the importance of pollination that long ago. Although we did not always know the mechanism, our reliance on pollinators is a long-standing one. The domestication of the honeybee has gone a long way to help with crop security; however, there are numerous other species of pollinators which we rely on to provide us with many of our favorite foods and drinks. So come out to discuss some of these great examples and learn more about our favorite foods.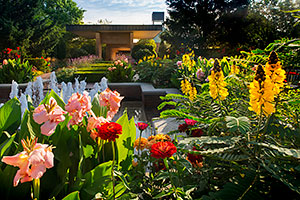 Garden Scientist: Amy Iler, Ph.D.
Location: Circle Garden

Why are some flowers tubular and others open like a shallow cup? Do certain flower shapes attract certain kinds of pollinators? Does flower shape affect other aspects of the flower, like its scent or color? Come and see a sample of the different and beautiful flower shapes and learn about why there is such a huge variety of flower shapes in the plant world.