Saturday, February 16, 2019, 10:30 – 11:30 a.m.
or Friday, March 15, 2019, 10:30 – 11:30 a.m.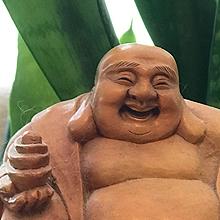 Is laughter really the best medicine? Find out during this fun, interactive workshop that combines simulated laughter exercises with breathing techniques to produce a wide range of physical, psychological, and emotional benefits. Medical research provides sufficient data to show that even if a person pretends to laugh or act happy, his/her body responds. Participants experience enhanced mental and physical health, increased productivity, and elevated morale. Class is suitable for all age groups and fitness levels. No special clothing or equipment is required.
Debbie Friend, M.S., owner LifeCurrents
Classroom 1, Learning Center