Thursday, November 11, 2021, 6:30 – 7:30 p.m.
or
Thursday, December 2, 2021, 6:30 – 7:30 p.m.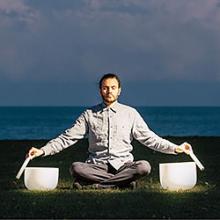 New! Find a comfortable seat or lie down, close your eyes, and allow the singing bowls to interact with you to relax, rejuvenate, and release stress. No special skills, abilities, or beliefs are required. Bring a yoga mat if you want to lie down.