6 Wednesdays, September 22 – October 27, 2021, 11:30 a.m. – 12:30 p.m.
or
6 Wednesdays, November 3 – December 15, 2021, 11:30 a.m. – 12:30 p.m. (no class November 24)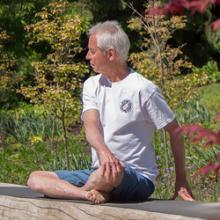 It is rare to experience a relaxing and inclusive yoga class like this, designed for all levels of fitness. Experience a combination of gentle breathing, stretching, meditation and relaxation with attention placed on the seated and reclining postures. Connect with your yoga community in this live, interactive format from the comfort of your own home. All are welcome.
This class will be taught online via Zoom. All registrations must be submitted online two days before your class starts. Registered students will receive login instructions one day in advance.
Steve Nakon, Whole Journey