Saturday, September 18, 2021, 9 – 9:50 a.m.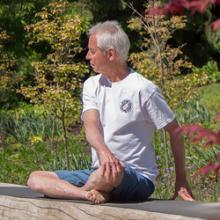 It is rare to experience a relaxing and inclusive yoga class like this, designed for all levels of fitness. We invite you to trial an online yoga experience that involves learning how to move and breathe at the same time—integrating body, breath, and mind. Connect with the Garden yoga community in this live, interactive format. All are welcome. Please ensure we have your current email on file, as this is how we will send login instructions to you prior to class.
This class will be taught online via Zoom. All registrations must be submitted online two days before your class starts. Registered students will receive login instructions one day in advance.
Steve Nakon, Whole Journey