Wednesday, September 22, 2021, 6:30 – 8:30 p.m.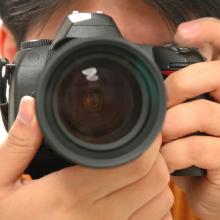 Filters may be used to control color and time. They may also be used to control reflections. Learn which filters should always be in your camera bag. Bring any filters you own to this class. The School's CEUs=2 hours
This class will be taught online via Zoom. All registrations must be submitted online two days before your class starts. Registered students will receive login instructions one day in advance.
FPC elective
Jack Carlson, certified professional photographer