5 Tuesdays, April 13, May 18, June 8, July 13 & August 10, 2021, 7 – 8:30 p.m.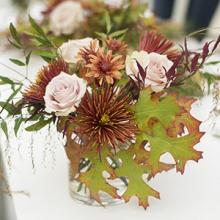 New! Each month, we will gather and take images of seasonal flowers, such as daffodils, roses, sunflowers, and zinnias. The object will be to set up bouquets and explore the various ways of capturing the essence of each specific flower. Lighting, backgrounds, and exploring the beauty of the flowers as they age will all be discovered. Specific flowers will need to be purchased or gathered for each month's class. Any form of digital camera or phone is welcome. A supply list will be sent.
This class will be taught online via Zoom. All registrations must be submitted online two days before your class starts. Registered students will receive login instructions one day in advance.
Tobin Fraley, photographer