7 Fridays, September 27 – November 22, 2019
12:30 – 3:30 p.m.
(no classes November 8 & 15)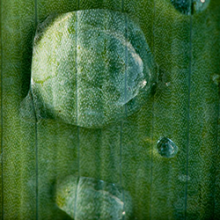 Develop your artistic vision by using natural and artificial light to discover textures and patterns. With your SLR camera's flash, flashlights, the sun, and other light sources, create a 3D world showing the rhythm of nature. This intermediate-level class will include an opportunity to use strobe lighting, light tables, and backdrops for the study of textures in composition.
FPC fundamental course, fine art track
Dianne Kittle, fine art photographer
Classroom 5, Learning Center