6 Sundays, March 7 – April 18, 2021, noon – 3 p.m.
(no class April 4)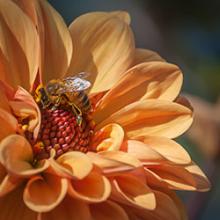 Examine the compositional techniques of today's contemporary nature and landscape photographers to help you find your photographic voice. Apply these ideas to your work through weekly class projects. Display your photographic vision through a portfolio created during the workshop. This course is designed for intermediate photographers. Digital SLR or mirrorless cameras are required. 
This class will be taught online via Zoom. All registrations must be submitted online two days before your class starts. Registered students will receive login instructions one day in advance.
FPC required course, nature and landscape track
Paul Lucas, nature photographer and instructor