6 Thursdays, September 16 – October 28, 2021, 9:30 a.m. – noon
(no class October 7)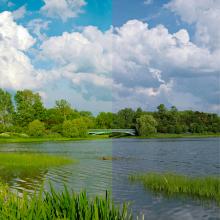 Lightroom Classic is a wonder tool for organizing and developing your digital images to be the best they can be. Learn about importing images from your camera; organizing them into folders and collections; adjusting color, exposure, and detail; and exporting them for a variety of uses. A personal laptop with a current version of Adobe Lightroom Classic (not the cloud version) is required for all classes.
This class will be taught online via Zoom. All registrations must be submitted online 2 days before your class starts. Registered students will receive login instructions one day in advance.
FPC requirement
Anne Houde, fine art photographer