3 Thursdays, January 14 – 28, 2021, 6:30 – 8:30 p.m.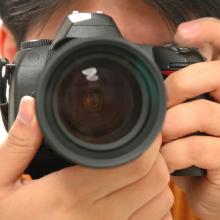 Explore the history of photography, beginning in 1827 with the first photograph, through the age of daguerreotype portraits, the photograph's early development as an art form, the invention of Kodak's Box Brownie, to contemporary photography. Discover great photographers and examine how this relatively new medium has affected our culture.
This class will be taught online via Zoom. All registrations must be submitted online two days before your class starts. Registered students will receive login instructions one day in advance.
FPC requirement, master track
Tobin Fraley, photographer