5 Tuesdays, September 14 – October 12, 2021, 9 – 11 a.m.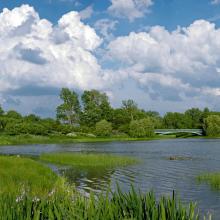 Composition is the arrangement of pattern, symmetry, texture, depth of field, and lines. Each week, you will learn one of these elements in depth, providing you with techniques to improve your photographic composition and resulting in a new skill set to enhance your landscape photography.
This class will be taught online via Zoom. All registrations must be submitted online two days before your class starts. Registered students will receive login instructions one day in advance.
FPC fundamental course, nature and landscape track

Jack Carlson, certified professional photographer