6 Fridays, October 29 – December 10, 2021, 10 a.m. – 12:30 p.m.
(no class November 26)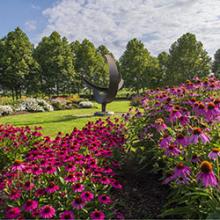 New! With your foundational knowledge of technical basics—correct exposure, filtration, and sharpness—concentrate on using composition and aesthetic design to convey meaning and emotion in landscape photography. Learn how technique affects the aesthetics of the image, for example, using filtration to enhance the mood of a scene rather than simply to balance the extremes of contrast.
This class will be taught online via Zoom. All registrations must be submitted online two days before your class starts. Registered students will receive login instructions one day in advance.
FPC required course option, master track
David Tepper, fine art photographer and platinum/palladium printer