Tuesday, October 12, 2021, 6 – 8 p.m.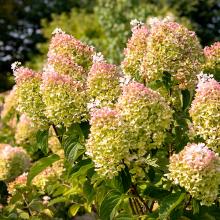 New! Woody plants form the framework of our gardens by providing flowers, strong form, texture, winter interest, and significant fall coloration. As the garden heads into the last months of the growing season, vivid and engaging fall colors on our woody plants not only mark the season but become focal points and strong ornaments in our gardens and landscapes. You will explore the best woodies for consistently intense fall coloration and discuss how to use them in the garden.
This class will be taught online via Zoom. All registrations must be submitted online two days before your class starts. Registered students will receive login instructions one day in advance.
Mark Dwyer, former director of horticulture, Rotary Botanical Gardens