Saturday, November 7, 2020, 9 – 11 a.m.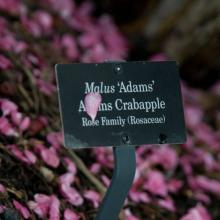 Our binomial system for plant names is a terrific system. Who decides on the name? Why do some names change? What's up with trademarks and patents? Take this class and get your plant name questions answered.
This class will be taught online via Zoom. All registrations must be submitted online two days before your class starts. Registered students will receive login instructions one day in advance.
Mark Zampardo, Ph.D., horticulture educator