Sunday, February 7, 2021, 10 a.m. – noon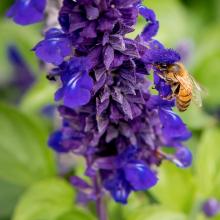 If you are new to gardening or the Midwest, you'll benefit from knowing how our climate and changing seasons can affect your garden. Learn solutions to address the ongoing challenges of temperature and moisture extremes, soil problems, and wind to have a successful garden in every season.
This class will be taught online via Zoom. All registrations must be submitted online two days before your class starts. Registered students will receive login instructions one day in advance.
Sharon Yiesla, owner, Sharon Yiesla Horticultural Services