Saturday, February 20, 2021, noon – 2 p.m.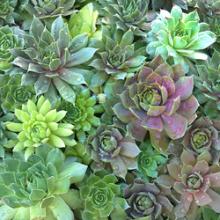 Do you think you lack a green thumb? Do you have trouble keeping plants alive? Explore the captivating world of succulents. We will discuss needs and care techniques of common succulents and cactus, what characteristics define a succulent, and other examples of low-maintenance arid plants.
This class will be taught online via Zoom. All registrations must be submitted online two days before your class starts. Registered students will receive login instructions one day in advance.
Anna Andersen, horticulturist, Chicago Botanic Garden