Saturday, February 6, 2021, noon – 2 p.m.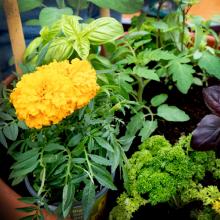 New! Learn how to make the most out of your small space. A small garden plot, outdoor deck space, or a windowsill can all be maximized, so you have a successful garden. Microclimates, soils, and season extension will also be discussed.
This class will be taught online via Zoom. All registrations must be submitted online two days before your class starts. Registered students will receive login instructions one day in advance.
Julia Zoltowsky, horticulturist, Chicago Botanic Garden