Sunday, November 8, 2020, 11 a.m. – 1 p.m.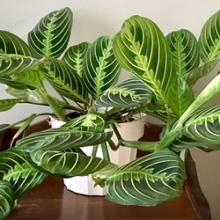 Learn to select the right plant for a particular indoor space and how to determine ideal lighting levels. Explore correct watering principles and know when to repot and prune your houseplants. Featured plants include Phalaenopsis orchids, bonsai, terrariums, and air plants.
This class will be taught online via Zoom. All registrations must be submitted online two days before your class starts. Registered students will receive login instructions one day in advance.
Anna Gordon, horticulturist, Chicago Botanic Garden