Sunday, October 13, 2019, 9 – 11 a.m.
Saturday, February 15, 2020, 9 – 11 a.m.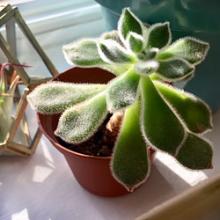 Learn all there is to know about houseplants. Explore how to select the right plant for a particular space, determine the right lighting levels, the principles of watering, and when to repot and prune your houseplants. We'll also talk about Phalaenopsis orchids, bonsai, and recent trends in houseplants, such as terrariums and air plants.
Anna Andersen, horticulturist, Chicago Botanic Garden
Classroom 6, Learning Center