6 Saturdays, March 24 – May 5, 2018, 7:30 – 10:30 a.m.
(no class on March 31)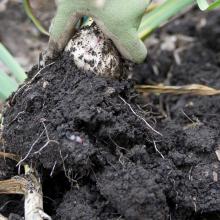 Students will be introduced to professional gardening through a combination of lecture and hands-on activities. Focus is on acquiring solid gardening skills, learning about a variety of techniques, and developing the ability to determine best practices. Topics range from plant selection to the identification and control of weeds and other horticultural practices. Prerequisite: Botany 1.
PGL 1, PGL 2, GDC requirement
William Moss, horticulture educator
Classroom 5, Learning Campus