3 Tuesdays, December 1 – 15, 2020, 6 – 9 p.m.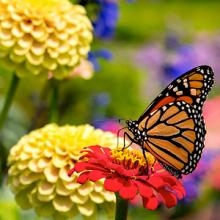 Designing a garden often goes beyond deciding which plants to use and the type of function it serves. When finding inspiration for a design theme, a landscape design should complement the home architecture—whether formal, traditional, or modern—to ensure the style planned is conducive to its setting. You will explore these themes in greater depth and how to incorporate them into your design along with the components and elements that make up each garden style. A supply list will be sent. The School's CEUs=9 hours
GDC elective
This class will be taught online via Zoom. All registrations must be submitted online two days before your class starts. Registered students will receive login instructions one day in advance.
Gary Topalian, ASLA, PLA, senior landscape architect, Scott Byron and Company