Monday, December 7, 2020, 6 – 7:30 p.m.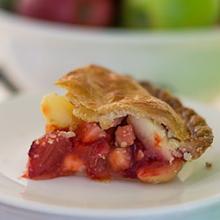 New! Pâte à choux is a classic French dough typically used to make éclairs. Once you master the basic dough technique, you can create a variety of treats, both sweet and savory. Learn to prepare classic vanilla cream puffs and gougères. You will need pastry bags (can be found online or at craft stores), parchment paper, and a ruler, as well as to purchase ingredients to make the pastries. A full ingredient list, preparation instructions, and recipes will be sent in advance of the class.
All registrations must be submitted online two days before your class starts. This class will be taught online via Zoom. Registered students will receive login instructions one day in advance.
Jessica Ellington, executive pastry chef and owner, Sweet Bee