Sunday, February 21, 2021, 2 – 3:30 p.m.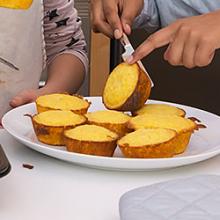 New! Quick breads like biscuits and scones are easy to make and can be served with all meals. After you learn the basic recipe and technique, add-ins make these infinitely customizable to your tastes. Learn to prepare cherry chocolate scones and buttermilk cheddar biscuits. You will need parchment paper and a pastry brush, as well as to purchase ingredients to make the scones and biscuits. A full ingredient list, preparation instructions, and recipes will be sent in advance of the class.
All registrations must be submitted online 2 days before your class starts. This class will be taught online via Zoom. Registered students will receive login instructions one day in advance.
Jessica Ellington, executive pastry chef and owner, Sweet Bee