Saturday, April 6, 2019, 1 – 3 p.m.
or
Thursday, April 11, 2019, 1 – 3 p.m.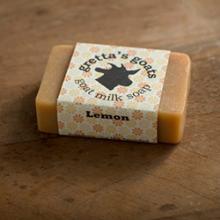 Learn to make small-batch artisan goat milk soap. Learn the old-fashioned cold-process method, using farm-fresh goat milk and organic, sustainable vegetable oil and essential oils. Take home a bar of this mild, moisturizing, chemical-free soap.
Gretta Winkelbauer, owner and organic farmer, Gretta's Goats
Classroom 5, Learning Center