5 Fridays, July 26 – August 23, 2019
9:30 a.m. – 12:30 p.m.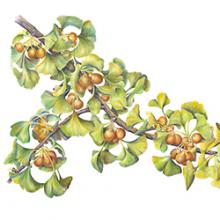 Take your colored pencil work to a new level. Explore in depth the techniques introduced in previous colored pencil courses, working toward finished pieces that emphasize composition as well as mastery of the medium. Students may work with subject matter introduced by the instructor or on personal projects, providing their own plant material. Individual attention and constructive feedback will be given to all students as they master colored pencils, watercolor pencils, and combinations of the two, working at their own speed toward their own goals. Prerequisites: Colored Pencil Workshop or Colored Pencil Drawing Course. The School's CEUs=18 hours. A supply list will be sent with your confirmation.
ART elective
Claudia Lane, freelance artist
Design Studio, Regenstein Center