6 Sundays, October 17 – November 21, 2021, 9:30 a.m. – 12:30 p.m.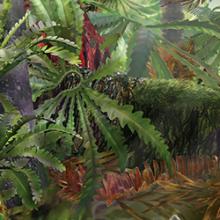 New! Paint landscapes or still lifes in pastel with particular attention to creating striking design and color, using spectacular fall color as inspiration if desired. You will work using shapes and analogous color. A supply list will be sent.
This class will be taught online via Zoom. All registrations must be submitted online two days before your class starts. Registered students will receive login instructions one day in advance.
ART requirement, expressive track
Marlene Hill Donnelly, scientific illustrator, The Field Museum