World Environment Day Programs
Natural Areas Tours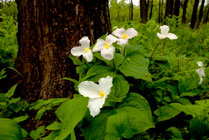 Learn more about environmental restoration you can do at home with Jim and fellow Garden ecologists.
Managing buckthorn in McDonald Woods
(VIDEO BLOG)
How to identify and pull garlic mustard
(VIDEO BLOG)
Spiders can bite you in many ways
(Chicago Sun-Times 05/13/2011)

Jim Steffen also conducts seasonal birdwatching classes at the Garden.

Check back for birding classes this summer and fall, or learn more about the birds found at the Garden in our Birding section.

Walks in the woods (and prairie) are part of our Camp CBG programming and Nature Nights at the Garden!



Had fun on your walk in the Woods? Join us for fun family evenings (ending in s'mores around the fire) throughout the summer with Nature Nights.

Register for Camp CBG to get your child in nature for the summer. Click here to view camp availability.

McDonald Woods
(click here for Shoreline Tour information)
Jim Steffen, woodland ecologist
12:30 and 3:30 p.m.
(30 minutes)
Center for Teaching & Learning Staff
11:30 a.m. and 2:30 p.m.
(20 minutes — description below)
Tour start location:
Meet at the McDonald Woods shelter, off the main exit road.
Jim Steffen, the Garden's woodland ecologist, leads you on a tour through the ongoing ecological transformation of our 100-acre McDonald Woods. Learn how the aggressive control of invasive plants, especially buckthorn and garlic mustard, has led to an amazing resurgence in native plant communities. Along the way we'll watch for birds, insects, and other native critters that have returned to live in our restored woodland.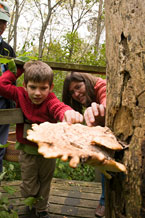 McDonald Woods Family Tour

Center for Teaching & Learning Staff
11:30 a.m. and 2:30 p.m.
(20 minutes)
Families will discover the wonders of the woods! Giant oak trees, trillium, and deer all call the woods their home. Learn about woodland plants and animals, use your senses for a scavenger hunt, and explore habitats.

This program is available to Garden members and visitors as part of World Environment Day programming. Standard Garden parking fees apply; Garden members receive free parking.